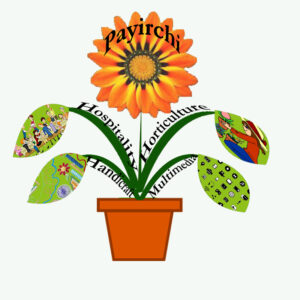 Development of life skills is considered a key part of the programs at Mirra. In addition to life skills, skills imparted at Mirra are aligned towards pre-vocational skill development so that the students are ready to get trained on an appropriate vocational skill. Activities are designed to enable the students to achieve proficiency on the required pre-vocational skills. Currently, we focus on Multimedia skill development through our Ability Enhancement Multimedia Programme in collaboration with AIMS Media. We also impart pre-vocational skills pertaining to hospitality, handicrafts and horticulture industry.
AEMP
At Mirra, we have always been working towards not just independent living but also bringing out the creative mind in a child. We have taken a step further in our endeavour to create a sustainable environment for our children by signing up a MoU with AIMS Media for the AEMP (Ability Enhancement Multimedia Program).  Under this program, the children will be trained in the usage of specific multimedia tools. This program helps in identification of creative and imaginative skills of a child. The child is given exposure to new working environment which aids in boosting their knowledge and confidence level.
AEMP program is a unique blend of creativity, art and craft which help children learn through play. It promotes the development of 'Thinking skills' in students. Children get to work on illustrations and design, modelling and crafting, camera and photography, graphic designing, cinematography and animation.
Our first batch has completed their 18– month diploma program and some of them have moved on to the next level (Project Based AEMP - 24-month Program )where their learning in further enhanced in addition to gaining experience on real time projects. Our second batch of students are going through the 18-month Learning Based AEMP (LBAEMP) Program.
Handicrafts
Engaging in hands on activities that are artistic and creative introduces participants to a range of skills. It allows the learners to use and understand the properties of a wide range of tools, machines, materials and systems. Handicrafts provides young people with regular opportunities to think imaginatively and creatively and develop confidence in life skills.
At Mirra, students engage in making products made from paper, the basics of sewing, weaving and jewelry making.
Horticulture
Horticulture training at Mirra addresses therapeutic needs as well as a pre-vocational skills. Hands on training in growing and maintaining microgreens, vegetable and flowering plants are the present focus. Students will also learn the various types of tools to be used in gardening. Students will be taken to visits to nurseries, farms and outdoor spaces that cultivate green produce so as to provide them with real-world experience and engage in all the processes that are part of horticulture as a vocational pursuit.
Mrs.Kalpana, a parent volunteer, offers her precious time to nurture our little garden with some of our children at Mirra. She diligently tends to the garden, ever ready to try her green thumb with our wards and coaxes them to plant a few seeds and wait to see them sprout.Growing microgreens, making seed balls as well as making a coconut stick broom right from scratch were some of the efforts she led from the front with our children. She was enthusiastic about a visit to a terrace garden in the locality to inspire and motivate children and parents alike  and continues to be committed to the "green" cause.
Hospitality
At Mirra, we currently cover the pre-vocational skills needed for House keeping and Food and Beverage industry. Activities range from sorting, arranging, cleaning, organizing, raw material procurement and preparation activities such as peeling, cutting, kneading for cooking. Students are introduced to activities and move gradually from simple to complex ones. Students make beverages such as tea, coffee, panagam. They are also involved in cooking healthy dishes. Emphasis is laid on task preparation, task execution and closure.